---
JOSÉ MANUEL MERELLO-ART GALERIES ↓

PARIS (FRANCE) and BELGIUM.
(and

surroundings)

INGRID SMETS
Phone 1 (FR) : +33 / 9 50 71 69 56
Phone 2 (FR) : +33 / 6 52 27 85 03
Phone 3 (BE) : +32 / 4 78 29 36 58
email : ingrid1smets@gmail.com

We speak French, English, Nederlands and Deutch.


INNSBRUCK (AUSTRIA).

Galerie 22a - Dietmar Klimbacher
Wilhelm-Greil-Straße 15
A-6020 Innsbruck
+43 (0) 664 382 6573





ALICANTE/ JÁVEA.

IB ISABEL BILBAO – Art Gallery & Projects
Calle de La Murciana, 1. E-03730
E-03730 Jávea
Tel. +34 965771900 / +34 629607801
ibgaleri@ibgaleri.com


IB ISABEL BILBAO
Sala Café D'Art

"MERELLO - PAINTINGS "
26 Abril al 14 de Junio de 2013

Calle de Andrés Lambert 4 y 6
E-03730 Puerto de Jávea/Xábia (Alicante)
Tel. +34 965771900 / +34 629607801
Pinturas / Paintings

We speak English, Français...(and basic Deutsch)


VALENCIA.
Galería de Arte Puchol
Calle Conde Salvatierra, 32
46004 Valencia
Tel.- +34 / 96 352 98 19
Fax.- +34 / 96 352 98 19


MADRID.
Galería de Arte Ángeles Penche
C/ Monte Esquinza, 11.
28010 MADRID
Tlfno: +34 91 308 56 57
Fax: +34 91 308 21 46


Pinturas / Paintings
20 minutes of video with Jose Manuel Merello's paintings and Spanish guitar music.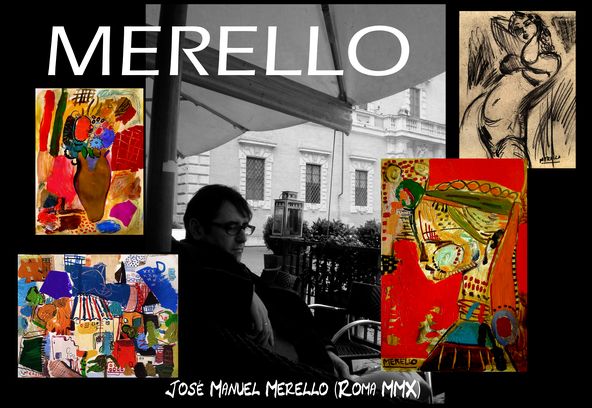 ---
MAPAMUNDI SEMANAL DE VISITANTES DE WWW.MERELLO.COM
VISITAS ACUMULADAS DE LUNES A DOMINGO SEGÚN ZONA GEOGRÁFICA.

ART 21. ART NEWS. CURRENT ART PAINTING.
prueba
LINKS OF ART

http://www.rafaelarvilla.com (spanish painter)
Leon Engelen Oil Paintings: photographically detailed landscape and animal oil paintings, using classical techniques. The site offers a valuable painting course, as well as an extensive virtual gallery and lots of links.

http://www.spanischemalerei.com http://www.spanishartists.net http://www.zeitgenossische-kunst.com http://www.spanischekunst.com http://www.spanish-painters.com http://www.contemporary-art-contemporain.com http://www.expressionismuskunstler.com http://www.art21xxi.com http://www.contemporarypaintingart.com